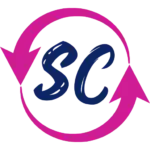 Helping people have better conversations
and change the way they think about safety
Make Safety Part of Your DNA



Physical. Emotional. Psychological.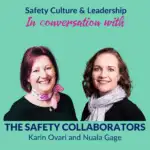 The Safety Collaborators Podcast
Safety coaching & Training
Looking to improve your safety, leadership, and team performance all in real-time? Let's kick-start your safety culture transformation through conversations.
The Psychological Safety Information Hub is your one-stop shop for developing your safety culture based on your levels of psychological safety.
Safety Culture Transformation
When you invest in a safety culture design program, you align the ways of doing and thinking that employees share to manage significant risks.
Driving your organisation to be safer, more efficient and valuable. Making safety part of your DNA.
Our support programmes are designed to transform your culture, relationships and leadership, all with safety in mind.
We are skilled and accredited consultants, facilitators, trainers, certified coaches and speakers.
We come to you with many years of programme design and field experience.
At the heart of a good safety culture is good Leadership. 
Too often frontline leadership development is left behind.  Promoted from their technical skill to people management - the tough stuff. 
The Safety Leaders Hub is designed to support you and your safety leadership programmes. 
If you want to go fast, go alone. If you want to go far, go together ~ African proverb
You are looking for an innovative approach to delivering your safety culture change and leadership programmes.
We delight in collaborating with companies and their people looking to make meaningful and sustainable change.
Organisational change happens by developing and co-creating conversations to improve the relationships that enhance your safety culture, build psychological safety and innovative leadership.
Combining your collective diverse strength, being inclusive, making it safe to learn and grow is the future toward a generative organisation.
Building trust through permission and accountability to speak up, show up, do right and become safer every day for yourself, team, business, community, and the planet—the infinite game.
Embrace. Fruitful. Collaboration.
What they say about us
GOE Supervisor
Global Offshore Engineering, Turkey
I was concerned with a highly competent team member who did not fit in or engage with the team. He did his tasks and kept to himself during breaks and crew changes. I spoke with the Safety Coach, Nuala Gage, and asked her if she could run a team session to unite the team. 
After two team sessions, the change has been incredible. Being in a safe space to openly discuss and accept that we are not difficult but different has enabled this team member to express who he is, to understand the other team members, and for the team to express their acceptance of him. 
He has been engaging and started being more social with the team, offering to help other team members when his tasks are complete and even sitting at the lunch table with the team. Other supervisors and departments have noticed the difference and commented on the positive changes. 
This change would not have happened if I did not identify the need and asked the on-site Safety Coach for help. 
Ary Carvalho,
HSE Coordinator, Saipem, Angola
I've had the pleasure to work with Nuala when I was in Angola for the Kaombo project. Nuala is an excellent professional, passionate about her work, open-minded, a great leader, and with awesome coaching skills. It was very fruitful to work as a team. Very communicative, objective, clear ideas and supportive. I do recommend Nuala for her experience, commitment, integrity & professionalism.
Julien Hirth
HSE Engineer, Total, Global
Changing a Safety Culture in a Company doesn't happen overnight. It needs constant, day to day dedication to making it happen. This is what is so great with "Safety Collaborations". They can make it happen and bring great added value by identifying the right levers. They show such professionalism and passion for their work that the only possible outcome is a success. Bringing people together is what they do and they can do it even in quite challenging times.
Bryan Loader
HSE Advisor, Angola
I worked with Ms Karin Ovari on the drilling vessel Leif Eriksson. Ms Ovari was there as a trainer in HSE safety behaviour. We worked closely as I was the HSE advisor on board this vessel. She was extremely professional in her approach to training and related very well to the crew who spoke mainly Portuguese. Her presentations were clear and concise, and the behavioural based training helped many personnel realize the importance and relevance of their thought processes and attitudes and the resultant effect this can have in the workplace. I would definitely recommend Ms Ovari to any company looking to improve its safety practices.
In Conversation with the Safety Collaborators
Our most recent podcasts, blogs and case studies