A Safety Story from the Heart
Telling stories is a powerful way to share your safety beliefs and vision. Here is my powerful safety story and why safety is close to my heart. Sharing safety stories builds trust, shows vulnerability and makes us human.
Why safety is close to my heart
When I was 9 years old, yes that's me in the picture, the build-up and excitement for school holidays were electrifying. The anticipation would grow, happy memories from past holidays would come flooding back and that last morning of school seemed agonising, waiting for the bell of freedom to ring!
Finally, the time came and the December holidays were upon us, the beach was beckoning! We got home, made sure everything was packed and in the car, it was time for my mum, my siblings, and me to head to the airport to meet my father and fly on holiday.
A close family friend, Peter, was coming with us to take the car home. It was a Mitsibushi Starwagon (all services and checks up to date); I don't know how many of you remember that combi type vehicle that looked like a loaf of bread!
Driving through the suburbs of Joburg, singing along with the radio was so much fun. Until my mother screamed out
'Oh God Peter, the brakes aren't working!'
They say in a moment of trauma everything slows down, it is like being in a cartoon where you feel like you are watching what is happening from a distance.
Even at 9, that is true.
We were coming to a curved intersection in the road and the traffic lights ahead were red, a line of cars waiting patiently. My mum had to make a choice, crash into the vehicles, or swerve onto the pavement where there was quite a big open area. She swerved.
As the combi hit the pavement it started to roll. Peter had not been wearing his seatbelt and his door opened.
Like a rag doll, he was sent flying from the car, my mother's arm outstretched to try and hold onto him.
We hit the ground.
I was on the side of the impact and my brother and sister landed on top of me. There was no perceived need to wear seat belts in the back of vehicles when I was 9.
It was so surreal, I can still picture the ground moving beneath the window as the car slid, feel the weight of my siblings and I can hear 'Don't Worry Be Happy' playing on the radio.
When the vehicle finally came to a stop my mother could not get out as her seat belt would not release. She was panicked and terrified that Peter had landed under the car, he had not.
My older sister was the first out of the vehicle and ran to where he lay followed by my brother and me.
After he was thrown from the vehicle, his body collided with a lamppost that had been damaged in previous accidents and never repaired.
It only took the weight of his body to topple it and Peter was crushed, not by the vehicle as my mother had feared, but freakishly by a dislodged lamppost.
The innocence of that little girl in the picture was lost as she watched someone she loved dearly die on the side of the road...
simply because he had not been wearing his seat belt.*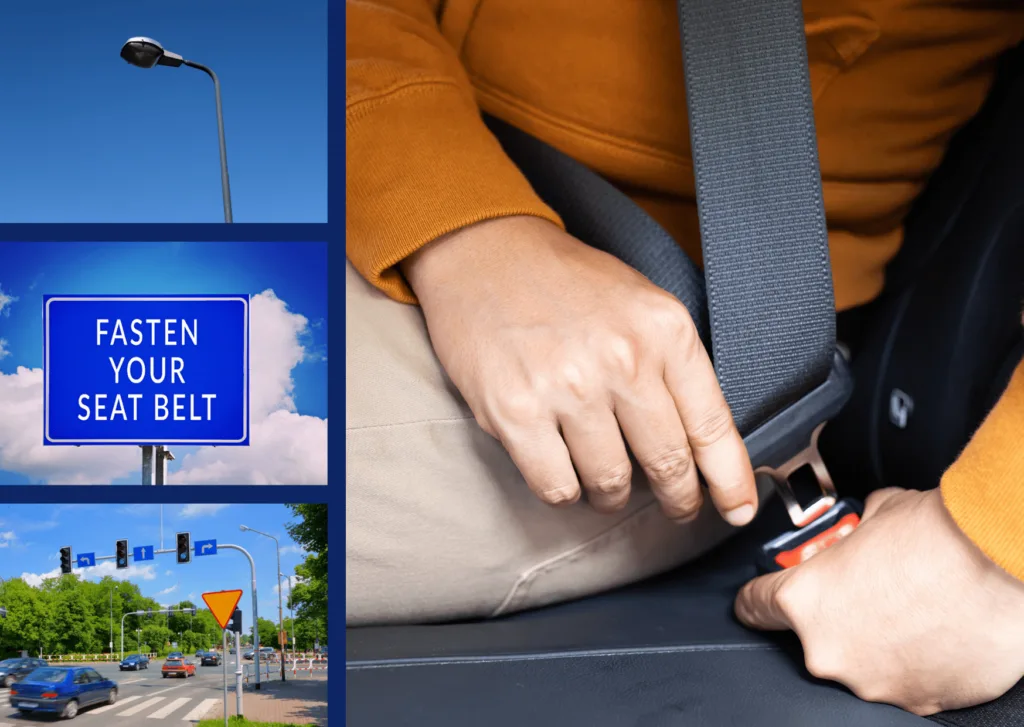 When people ask why I am passionate about safety, it is because my safety story taught me a lesson at a young age and I firmly believe that
no one should have to watch another person die or get hurt...
when something so small, like putting on your seat belt or following a safety rule, could save a life.
Sharing your safety story with heart
Sharing our safety story with heart is a great way to encourage learning, build trust and help those around us understand why we are passionate about safety, sharing our stories can help others to be open to safety conversations and understanding where we are coming from.
I hope this helps you get to know me a little bit better and understand my passion and drive for helping you, your teams, and your business build a strong culture of safety.
Why is safety close to your heart?
Connect with us to share your safety story and explore how we can help you.