How to Design a 2-Day Safety Leadership Workshop for Virtual Delivery
Designing a 2-day Safety Leadership Programme for Virtual Delivery
This case study describes how we converted a traditional face-to-face 2-day workshop into an immersive, digitally facilitated programme during a global pandemic with outstanding success.
Not only is this case study about exploring new tools for global delivery it is also about how to create a truly global conversation around organisational safety.
The journey started in November 2019 and continues until today. We are now up to Cohort 16 and going strong. Our client has no intention of reverting to a traditional face-to-face event.
You can read an article by our client, EnerMech, on Safety Agents Drive Change as the backdrop for the rest of this story on the Energise2 programme.
Key Findings
Improved diversity, equity, and inclusion

Hear from all participants either by voice or written

Using a digital facilitation tool is a game-changer

Safe Space for all

Improved data capture and sharing

Easier group sharing session

Enhanced sharing of organisational knowledge for the greater good

Community building

Facilitation is a shared process
Participant co-created content

Cost-effective for people, the planet and business
November 2019 Scotland
[the client] Hi Karin, would you like to help us design our 2-day Safety Leadership Workshop. Over the next two years, we will be rolling it out across the globe in key locations in Europe & Africa, the Americas, and the Asia Pacific. The first workshops will kick off in Aberdeen, Scotland.
[Karin] Well, of course, the answer was Hell Yes. Why? because
Being invited to bring my experience plus elements of Conversational Intelligence, including Neuroscience, into the mix is exciting, and

Another opportunity to make a difference to a global organisation looking to expand and become an industry leader - safety culture is an integral part of that vision.
The programme looks at the organisation's safety culture, including safety leadership and managing teams for success (on time and safely). It is a unique programme with only 1 PowerPoint slide, seven posters, and a fantastic workbook.
February 2020 Aberdeen (cohorts 1 and 2)
Gorgeous venue, stunning views, and fabulous food, including homemade ice cream made from locally grown strawberries. And a tour of the strawberry farm, which was interesting.
The participants are primarily local and UK-based. So, as you can imagine, many flip charts and round tables are designed for groups of 4-5 people for maximum communication and group work. Activities include storytelling and sharing, floor mats representing the Safety Culture Maturity Ladder, little wooden people for team mapping and many more flip chart moments. And, of course, the individual reflective moments for taking notes within their very well-designed workbooks.
The programme is immersive, based on experiential learning, and designed for co-creative learning. The participants are guided and contribute to the whole—a modern approach to learning.
At the end of the second day, there are many flip charts with great information. We [facilitators] promise to capture and return to the participants in some way for their ongoing learning and memories of all their hard work. Anyone who has taken home (or to the office) the end-of-day flip charts knows what this means - work and lots of it and often not included in the pricing and design of the programme.
Very few people happily volunteer to attend these types of workshops. They are generally 'voluntold (told to come voluntarily). There is often a lot of resistance to start with, and we facilitators must be engaging and grab the audience's attention quickly, or it is like pulling teeth. I am happy to announce that I and my co-facilitator are very good at what we do.
The workshop was a great success, with many participants enjoying the design, topics and interactions—well-done, Team.
End of March 2020, Americas (Cohorts 3 and 4)
We successfully conducted two more workshops and barely made it back to the UK as the world went into a Global Pandemic Lockdown in early April.
And that was the end of that.
April to August 2020 (Global Pandemic Lockdown)
Just as the world went into major Covid-19 lockdown, the world of Virtual Events sprang to life. Webinars were on every corner (metaphorically speaking) and insanely dull for the most part. In addition, many coaching and training clients were closing the doors on anything face-to-face or physical locations, so clients, facilitators and coaches alike were scrambling to recreate the face-to-face events virtually with varying degrees of success.
The world and organisations pushed all their daily norms of operation to the side as they either put employees on furlough (leave) or sent them home with their computers (shock, horror) to continue working. And, as evidence suggests, with tremendous success. Interestingly, the concept of 'remote' or 'flexible' ways of working is a 20-year-old conversation.
And, interestingly the Oil & Gas sector and related industries have been remote working for years. But even for them going fully virtual with a Safety Leadership programme was still a big step forward. 
Our favourite meme of the time asked this question…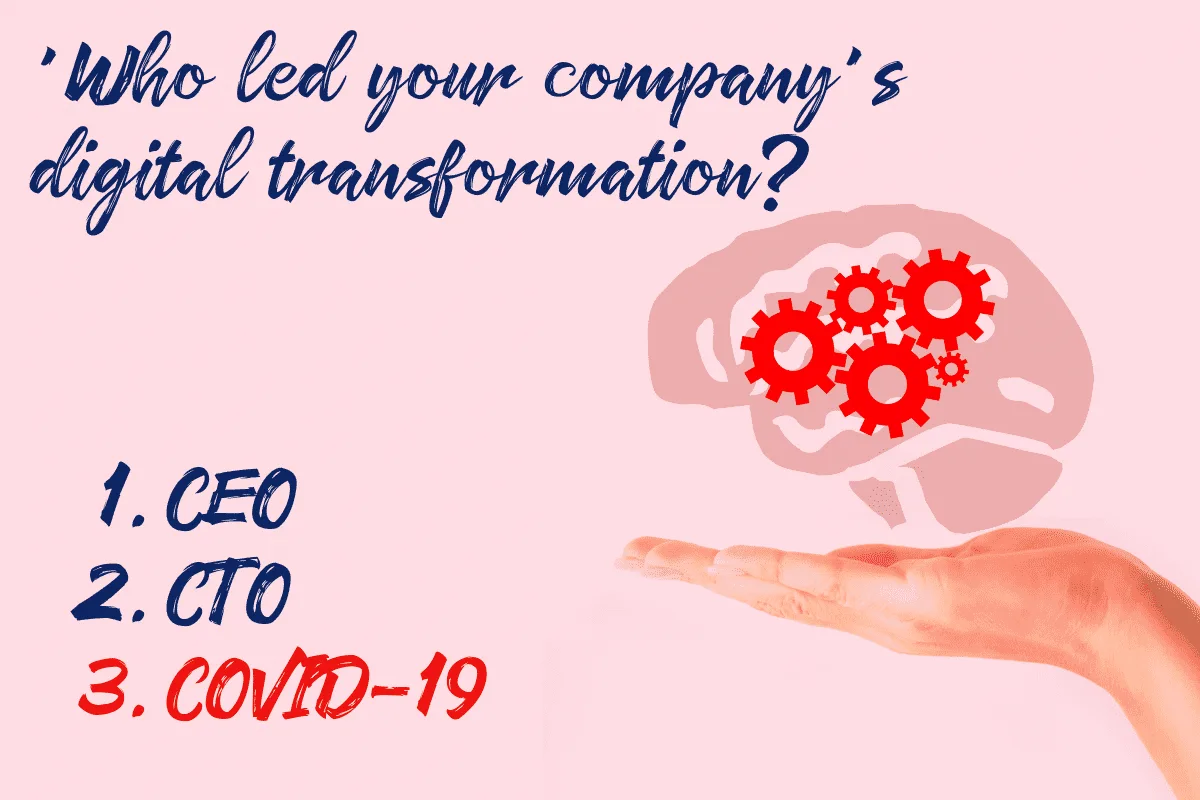 Overnight the IT department had to trust employees with computers and be treated them as responsible adults. The CEOs had to relinquish control and TRUST that everyone would still perform …. responsible adult comes to mind again. 
Let's move on and why I (Karin) shared the above scenario.
On the 29th of February, a colleague tagged me on LinkedIn to join a group of global facilitators and create a virtual event. We would share concepts, ideas, facilitation skills, collaboration tools (these are the early days for the plethora of collaboration tools that now exist), and much more. The idea was simple enough - let's create an experiential virtual event. It was a resounding success. A lot had to do with timing and the fantastic 28 people who pulled it together in just three weeks.
At the heart of this story is a digital facilitation platform called Howspace, which transformed how we now deliver the 2-day global safety leadership workshop. There is a saying that it takes 10,000 hours to master something (Malcolm Gladwell, author of the popular book Outliers, wrote that it takes 10,000 hours to become an expert in anything). Well, I did that in 3 weeks (or rather, it felt that way), and I have learned much more since then. So they call me a Howspace superuser. I fell in love with it, and it has become core to our business and how we operate today.
A brave new world emerges.
April 2020 - Conversation with my client
As you can imagine, in April 2020,  the programme stopped dead in its tracks. However, while creating the Virtual Event (called Virtual Collaborations), I realised there might well be a way to continue delivering the Safety Leadership programme around the globe, despite a pandemic. 
So, I spent a weekend creating a digital version of the programme, focusing on recreating the experiential activities. When ready, I called my client and suggested I may have a way to continue the good work we started and, therefore, keep moving forward. Safety Culture and Leadership programmes are essential for safety-critical organisations (think Oil Rigs, Fast Rail, Airlines, Nuclear plants, etc.). And it is crucial to my client personally.
We met 'via zoom', and I demonstrated what was possible; my client loved it.
But, at this time, the client says, 'this (pandemic) will all come to an end soon, so let's see what happens as it might be hard to get the concept accepted by the other senior leaders.  
I waited and continued my journey of creating and learning more about digital facilitation and all its possibilities. Today, I am a Howspace Certified Digital Transformation Agent.
August 2020 - ok, this Covid thing is not going anywhere.
My client calls me and says the magic words, "let's do this". What needs to happen? How can we design the programme for continued global rollout? Etc.
Happy days. I went about designing and teaching this new way of delivery. We recreated the Safety Culture Maturity Ladder using polls and images (people used to stand somewhere on the ladder (floor mats) physically. So by using polls and chat widgets, we recreated the experience and improved how to harvest (capture) the conversations by asking the individual to select the 'rung' of the ladder and why they positioned themselves there. So the conversation moves into a whole group dialogue. And the more introverted are now contributing to the discussion in the written word for all to see. 
And we use AI (Artificial Intelligence) and machine learning to summarise the discussions. 
Remember all those flip charts we tried to capture everyone's thoughts; well, now the participants contribute to the harvest using their language and input summarised in real-time. 
Digital facilitation is the facilitators' dream and is incredibly more efficient. For example, an exercise that used to take 2 hours to complete is now just 40 minutes with better output and discussion. 
One of the enormous benefits of Zoom (and yes, there are other tools) is that we get to see everyone simultaneously and because we are all in the same shape, it becomes more inclusive and a safe space for connection. Granted, it does take a different set of facilitation skills.
The programme is still a two-day workshop at this stage - yes, we have people online for up to 7 hours per day, including good breaks. However, the programme has evolved to include pre-work, post-work and coaching. More on that later.
September 2020 - Cohort 5 - first digitally facilitated programme
Wow, Wow, Wow, what a huge success. Cohort 5 participant feedback says it all. (Unedited beside spelling and confidentiality)
It is better than being in a room

.

I am hearing other people's thoughts and ideas.

Enthusiastic, engaging, and well-constructed course. Interesting to listen to the views of others at different levels of the organisation. Break Out rooms are very useful.

I liked the online format - surprisingly, particularly the ability to mix internationally.

The honest and open conversations with my colleagues from around the globe

Energise software (howspace) is impressive and encourages further training.
I was so nervous, as you can imagine. A lot is riding on the success of this first digital programme as the possible way forward to deliver around the globe. The only vital considerations are time zone and connectivity from various locations at any one time.
What did we learn in this first 'digital' cohort?
Bringing people together from different but close time zones meant we could include people from other regions and departments to improve sharing similar concerns. Fostering the sense of "we are not alone" creates a global community of safety ambassadors rather than just regional.

Other challenges like childcare, disabilities, and caring for others are all considered, allowing for greater programme participation.

Bringing people together from different regions and offices provides the ability to broaden the knowledge pool. In addition, insights are derived from various organisational cultural norms, contributing to the organisational culture.
Overall, we found the programme to be more inclusive and considerate of all personality types, from extroverted to introverted.
All the above is often very difficult to achieve when running workshops in physical locations - the time and cost of travel and accommodation for all participants are prohibitive for most organisations.
Virtual learning is good for business and is morally justifiable. Benefiting people, profit and the planet through reduced travel (carbon emissions) decreased costs and time-saving. These elements are good arguments for more virtual learning rather than less as organisations and the way of working move towards flexible and remote working.
July 2022 - Where are we now, and what changed.
We will soon roll out Cohort 16 as the programme continues its success. Has it evolved? Yes, it has.
What started as a two-day workshop with a 90-minute Prelude (programme introduction via Zoom) two days before the 2-day live (via zoom) workshop has evolved into a 4-month immersive programme. Based on the 'before, during and after' concept of shared learning.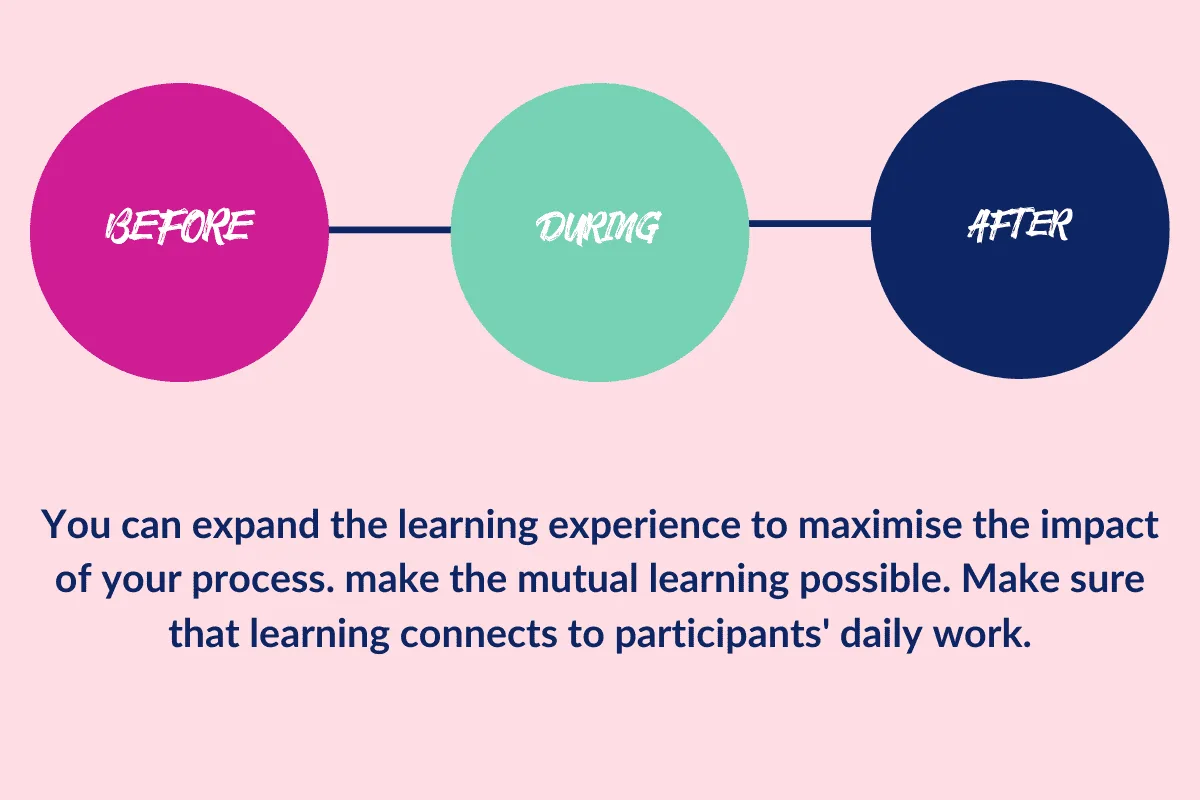 Today, participants are invited to complete a self-paced pre-learning module called the Prelude and guided through a set of activities to 
Help them become familiar with the digital platform.

Highlight any potential technical challenges.

Capture their thoughts on elements such as 'safety vision', what they want to get from the programme, and what they will bring to the programme—all this data we use during the day one live workshop. The day one live workshop focuses on their individual beliefs and perceptions of safety leadership.
We separated the original two-day live workshop days allowing for deeper reflection between days and a 1:1 coaching session per participant. Focus is on understanding self and preferred leadership style - we have added a couple of assessments. 
Then, they return for the day two live workshop, where the focus is on Team. So, how do they, as leaders, keep the Team safe?
After the two live workshop days, the journey continues over the following six weeks with a series of short group sessions. All this ends with a final wrap-up 1:1 coaching session.
The client is thrilled with the overall progression of the programme, as are the participants.
Participant feedback from more recent cohorts (unedited beside spelling and confidentiality)
The program is well put together and brought together, not just the UK people.

Robust conversations

Breakout rooms were good for meeting others and exchanging views.

Interactive, a chance to meet people from all over the world

Multiple regions in one' room.'

The fact we are unknowingly creating our training content

We can relate to similar issues across different regions and target this together

.

The ability to say what's on your mind. The coaching was great and gave me more insight into myself, my leadership abilities, etc

.

I enjoyed that the programme allows collaboration with others from around the globe and those from your region.

The programme was totally unexpected. I didn't expect to enjoy the process, or the interaction, being a bit of an introvert.
The technology must be simple, effective and ubiquitous on all devices. In addition, it must have an exceptional user interface for ease of use. Unfortunately, there is not enough time to teach people how to use technology. 
The tools we choose to use are
Zoom for the synchronous real-time connection, and

H

owspace is a robust browser-based application for digital facilitation and asynchronous connection where dialogue matters.
We employ good facilitation tools, tips and tricks to make the participant experience easy and enjoyable. Breakout rooms are critical for intimate dialogue and group work.  
Often, the challenge is capturing the learnings from those breakout rooms and groups. Using the Howspace Superchat Widget and AI (Artificial intelligence), we can capture those conversations and learnings. 
Good digital facilitation requires intuitive, simple, noiseless (not too many bells and whistles) tools and applications. Howspace fits that bill beautifully.
It is easy to design (fully customisable); no training is required for the participants to become active and engaged. Moreover, it has terrific AI (Artificial Intelligence), allowing for real-time word clouds, conversation summaries, theme clusters, sentiment analysis, and much more.
Remember all those flip charts from the physical events? Now it is done by the participants and machine learning in real-time. 
A tool such as Howspace allows for the entire learning journey, open dialogue, and community building. Driving engagement before the event (live workshop) during the live workshop for sharing, reflection, and social learning. And it supports the after-workshop engagement by developing the learning community for all participants, past and present.
The solution to continuing the rollout of a global organisation-wide safety leadership programme is driven by the need for a changing world and now has become the standard delivery method moving forward regardless of any relaxing of the pandemic constraints.
The cost savings have been enormous due to reduced travel and accommodation needs. As a result, there is a more significant opportunity for cross-cultural inclusion, diversity, and knowledge sharing, allowing for a genuinely international safety culture change programme.
If you are interested in learning more about the programme, do reach out here, as we would be delighted to discuss how we can help you. 
If you want to check out Howspace in more detail, please do here we are Howspace Partners.
This article was originally written by Karin Ovari as chapter 2 in her book Changing Conversations for a Changing World Vol 2.  Amazon.uk