How to improve your safety culture through intercultural intelligence-part 3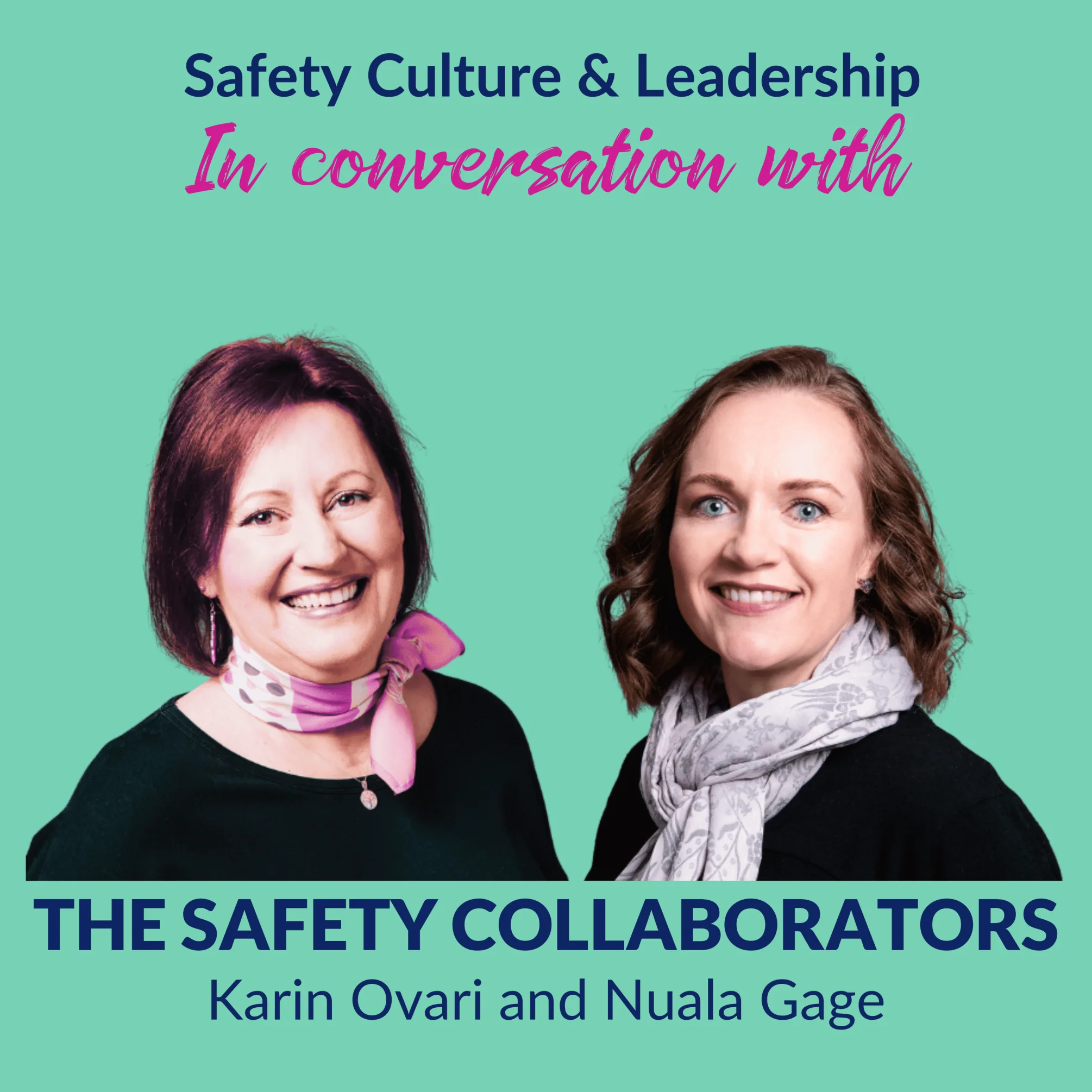 We are living and working in an interculturally complex world. Often challenges arise as we make assumptions that we all work, make decisions, communicate, share information and comply with a common set of standards and norms. That is the aim, but we are dealing with human beings, and we are like the colours of the rainbow, multifaceted and complex.
Today we continue the conversation with the final episode in our three-part series on how to improve your safety culture through intercultural intelligence. 
In the last episode, we explored how formal and informal decisions are made.  Who is more responsible for accuracy in understanding (and non-verbal communication) how status may impact how we respond in social settings and how we respond in a cultural way that makes sense; to the other person. It is not easy, but it is certainly worthwhile. Now, let's continue the conversation with the next hot potato question.
The questions that we are exploring in this episode are
Are people willing to take risks to achieve personal goals, or do they prefer to do things the way they have always been done?

Do the people anticipate possible problems of crises and plan for possible solutions or protection, survival? 

Are people concerned about doing things 'on time', or is the schedule organised loosely around situations, circumstances or matters of convenience? 

What are some of the felt needs of the people that their worldview does not address adequately for them.? 
Our aim is that these questions and our conversations will trigger some thoughts and ideas in you. It's about taking a step back and stepping into somebody else's shoes just for a moment and saying, what are our differences? And how can those differences make us more the same?
Over to You and some thoughts to ponder
The questions that we've been exploring over the past three episodes are taken from the realm of intercultural intelligence and our programme Bridging Cultures for Safety. 
When we are dealing with humans. We need to consider 
How do we learn? 

How do we get a better understanding of ourselves? and the people around us?

How do we lead better? 

How do we have conversations that matter? 
So the more we can learn about the above and our differences, the better our chance of having a true safety culture.
Thanks for listening in, and if you enjoyed this episode, subscribe and share.
We, humans, are emotional beings, and at the end of each session, our gift to you is an insight into an emotion.
Did you know that we have over 250 emotions? Yet, we only understand or talk about +/- 12. By exploring these, you may be surprised at what you learn.
Karin has been studying Emotional Literacy with Dan Newby, the founder of the School of Emotions and references emotional literacy regularly during her coaching conversations.
Today's Emotional Gem is... DOUBT
Story: 

I am unsure because it is new

Impulse:

(what action does it trigger in us?)

To question my preparation

Purpose: 

Focuses our attention on preparation for something new
Doubt is different from anxiety (the unknown) and fear (the known).  Doubt is letting us know that we are in new territory and telling us not to assume we are prepared.  So it is logical for Doubt to show up in any new activity and learning.  Doubt is a call to pay attention rather than a warning of impending problems. 
So if you are feeling Doubt, you are most likely in new territory or learning something new, or the environment is different from what you expected.  So don't make assumptions instead, ask yourself what makes this situation different from similar ones you have experienced. 
Maybe the 'What if' question would be quite useful now.
Similar feeling emotion(s) are Anxiety, Fear, Uncertainty, Confusion, and Cynicism.
We use the iPhone app Emote: Mastering Your Emotions to select the Emotional Gem for each episode. (this is a paid-for app)
To learn more about emotional literacy and access the app visit the School of Emotions
Our purpose in sharing this podcast is to have a chinwag (conversation) to help people change how they think and behave about safety. 
We do this by engaging in dialogue and testing the levels of trust and psychological safety, which are core to organisational culture. Making safety part of your DNA so that your people speak up, show up, do right, and become safer every day for yourself, your team, and your business.
We will explore topics related to organisational and safety culture, leadership, the language of risk, emotional literacy, psychological safety, conversational agility, intercultural intelligence, and whatever else pops up during our conversations—sharing our experiences and learnings. 
We intend to share nuggets of wisdom that will challenge your perspectives, potentially solve a nagging problem, share actions you can implement, and give you at least one aha moment.
And, if you enjoyed the show and gained value, please share with just one other person to help spread the word.