Sharing a bit more – the 4 Stages of Psychological Safety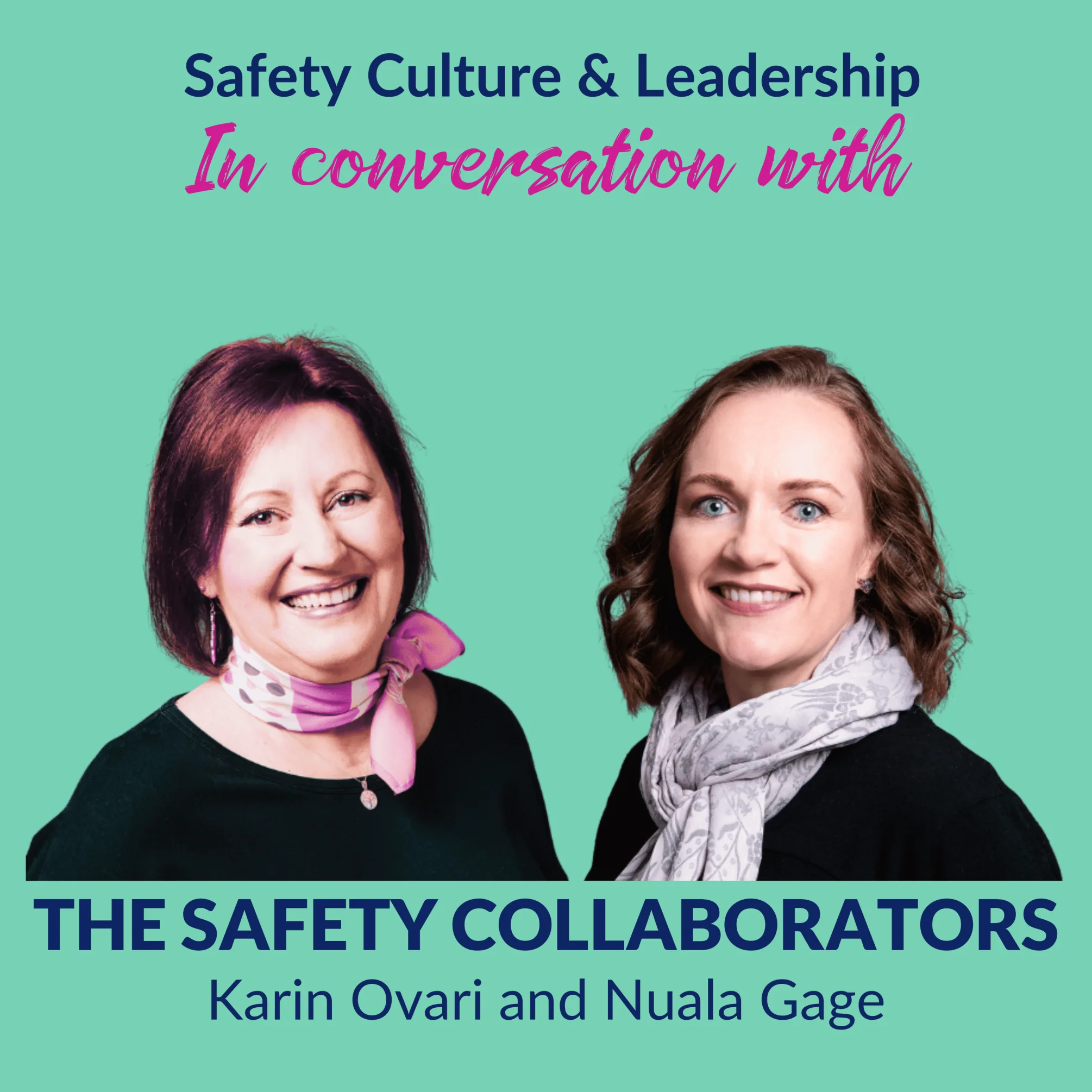 Today's episode is a solo episode as  Nuala is busy as the lead coach on our project in Turkey, with rubbish internet connectivity. However, they [the project]  recently reached a milestone of moving from the 'new rig' mobilisation phase into drilling operations with many celebratory moments along the way for both the national oil company and our client.
In this episode, I [Karin] will share a little more about psychological safety.  We talk about it a lot which you will have picked up in the previous episodes. During the last two or three years, I have run several sessions, either webinars, workshops, or short conversations around psychological safety and why it's so important.
Here is a LinkedIn article written by our client on a  series of Psychological Webinars we have run and the new Psychological Safety for Leaders programme, which is about to kickoff. 
Let us know if you would like to have a similar conversation. 
The conversation around psychological safety has been around for quite a long time; it goes way back to the early 60s. But it really came to the forefront through the work of Amy Edmondson and the Google Aristotle project, giving the subject life, the words, and the flavour we are experiencing today. 
So what is psychological safety? And what is it not? 
We describe it as an environment of rewarded vulnerability.
Consider this very human question. Will my vulnerability be rewarded or punished? Meaning, what will happen if I engage in the act of vulnerability? 
What are acts of vulnerability? 
How many of the following 12 questions apply 
Have you ever felt excluded in a social setting?
Have you ever been afraid to ask a question?
Have you ever remained silent when you know the answer to a problem?
Have you ever had someone steal credit for something you did?
Have you ever been ignored in a discussion?
Have you ever been rudely interrupted in a meeting?
Have you ever felt that you were the target of a negative stereotype?
Have you ever faced retaliation for challenging the status quo?
Have you ever had a boss who asked for feedback but didn't really want it?
Have you ever been publicly shamed or made fun of?
Have you ever been punished for making an honest mistake?
Have you ever been made to feel inferior?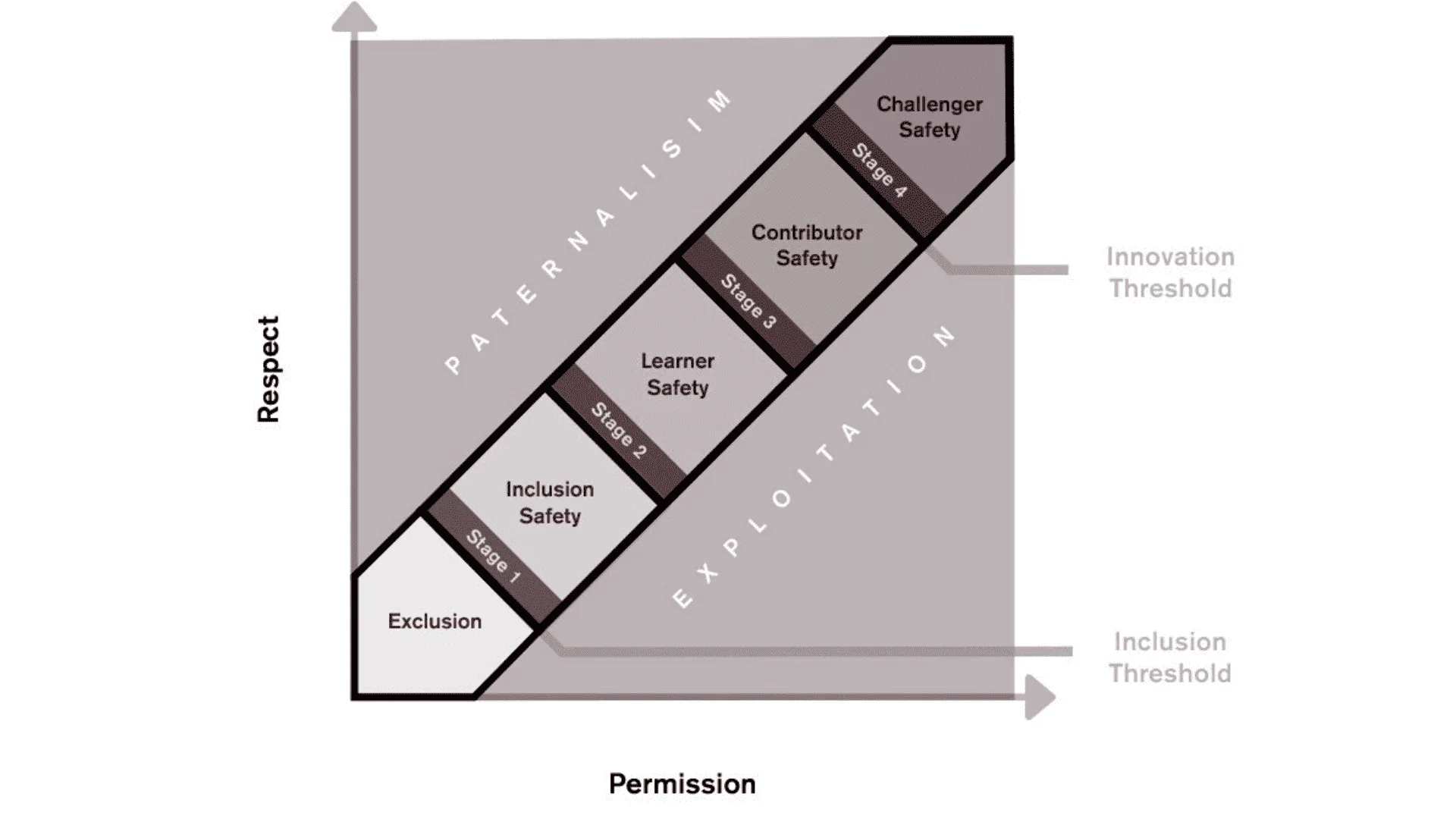 These tools can be used to kick off conversations with your own team. Of course, you can set them as anonymous polls to start with. However, open and candid discussions will kick-start the change process. 
The work we reference is the 4 Stages of Psychological Safety, derived from the work of Dr Timothy R. Clarke.
During this episode, we review the four stages, which are…
Inclusion Safety

Learner Safety

Contributor Safety

Challenger Safety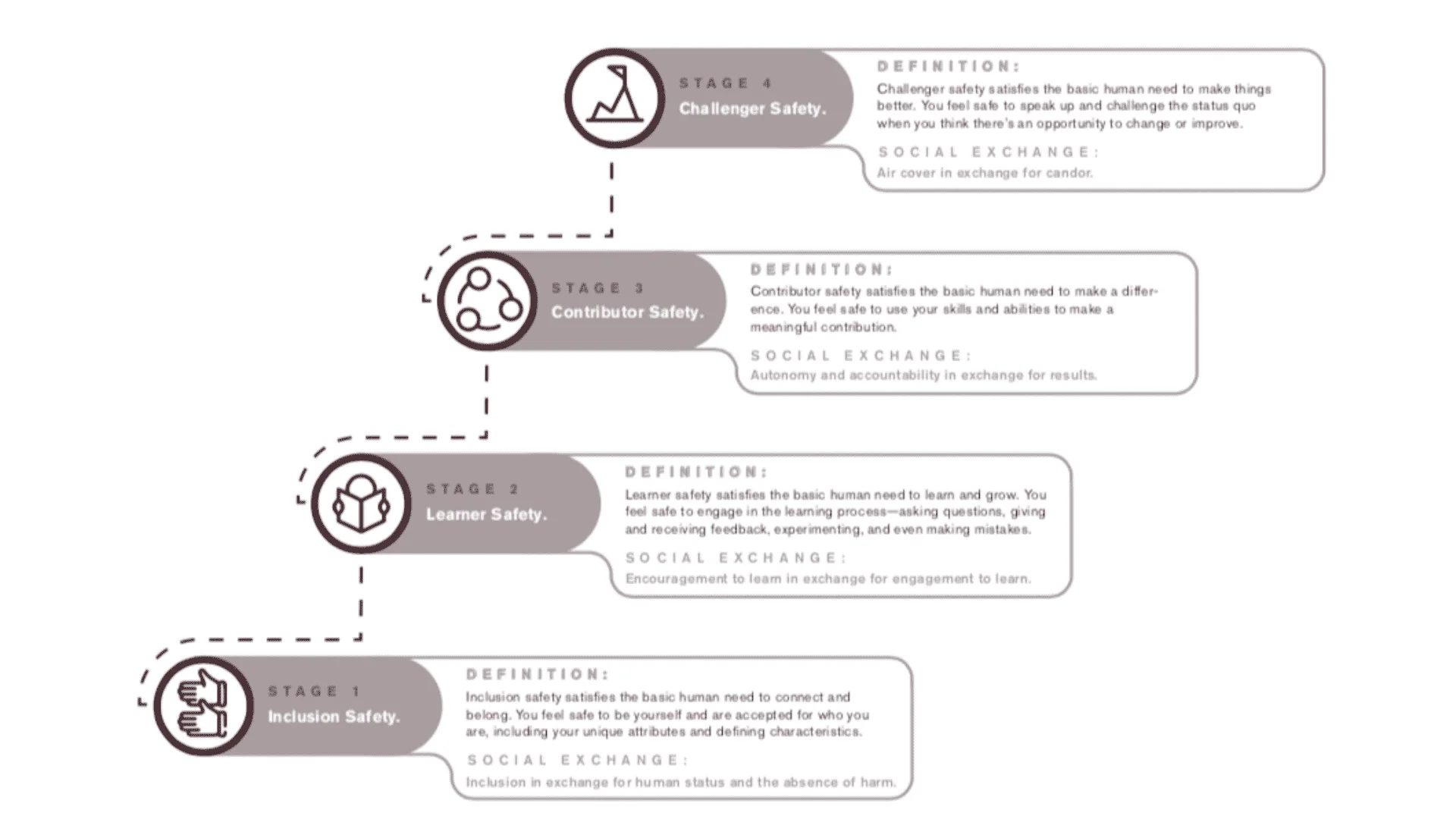 We, humans, are emotional beings, and at the end of each session, our gift to you is an insight into an emotion.
Did you know that we have over 250 emotions? Yet, we only understand or talk about +/- 12. By exploring these, you may be surprised at what you learn.
Karin has been studying Emotional Literacy with Dan Newby, the founder of the School of Emotions and references emotional literacy regularly during her coaching conversations.
Today's Emotional Gem is... AMBITION
Story:

I see possibilities, and I'm going to pursue them

Impulse:

(what action does it trigger in us?)

to pursue the possibilities I see

Purpose: 

helps us to grow, achieve and expand
We tend to have a love-hate relationship with the word ambition; we see it as a good thing to a point but also find it distasteful or annoying when it is someone's predominant emotion. 
Ambition is an emotion, and a mood focused on us as human beings. Even if you associate ambition with being a little distasteful or even shameful, it may be worth understanding how to access it to generate action and forward movement. We need a healthy dose of Ambition to move forward.
Consider viewing Ambition as the emotion that allows you to see possibilities, and it can help set aside any judgement.  So I encourage you to have some ambition to learn more about how you can improve the psychological safety in your world.
Similar feeling emotions are Enthusiasm, Hope, Excitement, Optimism, Impatience, Judgement
We use the iPhone app Emote: Mastering Your Emotions to select the Emotional Gem for each episode. (this is a paid-for app)
To learn more about emotional literacy and access the app visit the School of Emotions.
If you want to know more about the ISO 45003 Standards, a fabulous learning resource can be found here at the 45003 Academy.
Our purpose in sharing this podcast is to have a chinwag (conversation) to help people change how they think and behave about safety. 
We do this by engaging in dialogue and testing the levels of trust and psychological safety, which are core to organisational culture. Making safety part of your DNA so that your people speak up, show up, do right, and become safer every day for yourself, your team, and your business.
We will explore topics related to organisational and safety culture, leadership, the language of risk, emotional literacy, psychological safety, conversational agility, intercultural intelligence, and whatever else pops up during our conversations—sharing our experiences and learnings. 
We intend to share nuggets of wisdom that will challenge your perspectives, potentially solve a nagging problem, share actions you can implement, and give you at least one aha moment.
And, if you enjoyed the show and gained value, please share with just one other person to help spread the word.