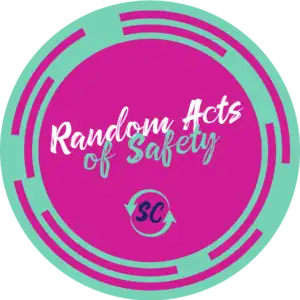 Will you join us in sharing your Random Acts of Safety and make safety part of your DNA?
As safety leaders let's encourage, random acts of safety.
Random acts of safety are about consistent small encouragements every day to move people towards making safety part of your and their DNA.
Here are some ideas...
Have safety conversations with people walking and texting.
Turn pot handles out of reach of children.
Check-in on someone's wellbeing.
Encourage your colleagues to get up and move around.
Take time to stop and regroup during tasks.
Random acts of safety are about minor yet impactful changes to encourage people to stay safe.
Have you asked yourself, your colleagues, family and friends, "What do you do to keep someone or something safe today?"
Do something small every day to help others make safer choices.
Random Acts of Safety Stories
Episode 025 Subscribe today Apple Spotify Google Stitcher An introduction to the Random Acts of Safety Movement [Listen at approximately […]